Cool Office Design – The Worlds Best Office Interiors – No.9 Macquarie Bank, London, Ropemaker Place
Clive Wilkinson Architects from Hollywood (of course) established the benchmark with Maquarie's wonderful Sydney Headquarters, so Maquarie naturally asked Clive Wilkinson to make the sequel, in true Hollywood style. Now we know banks aren't really in vogue at the moment, but you've got to hand it to the Australians  –  we suspect they are competing against each for the most spectacular office (watch out for our coverage of ANZ  in a future post). Whatever your opinion on banking excess this office design is actually not one of them, interestingly there is nothing "over the top" what is clear is the beautiful attention to detail in design that makes your eyes smile. A workplace sure to attract and retain the best talent – it's impressive without being ostentatious.
Maquarie brought various divisions from across London together under one roof at Ropemaker Place in a 200,000 sq/ft office relocation across six floors in a LEED Platinum green office building designed by ARUP. The centre piece of the office is the amazing red staircase that suggests openness and connectedness. The glass manifestation of tapering vertical slats is a visual representation of both transparency and privacy.
The best office furniture from the previous office made the journey with them from their previous office, such as the Eames chairs in the boardroom, and in combination with some new and remarkable design led pieces, such as the purple Tom Dixon chairs in the guest area, some of the furniture sits like sculptures in the workplace. If you're interested in office design London please dont hesitate to get in touch with us.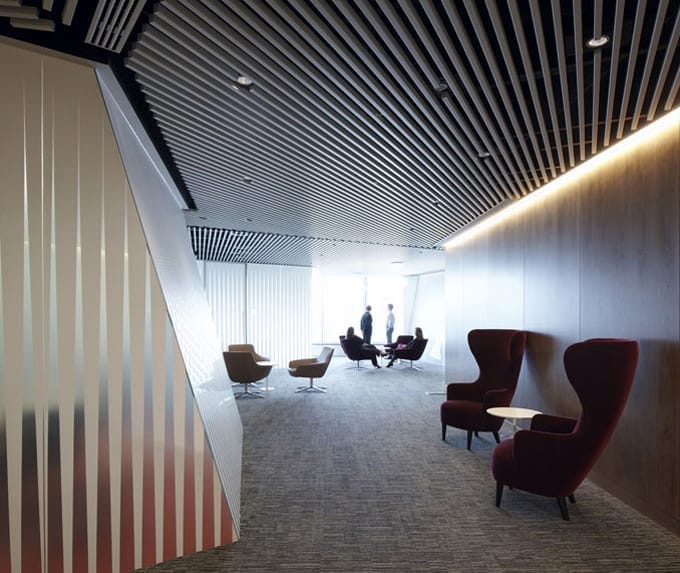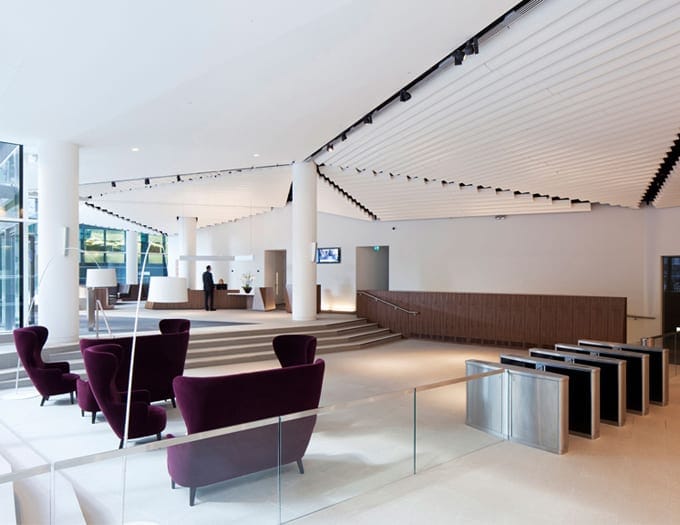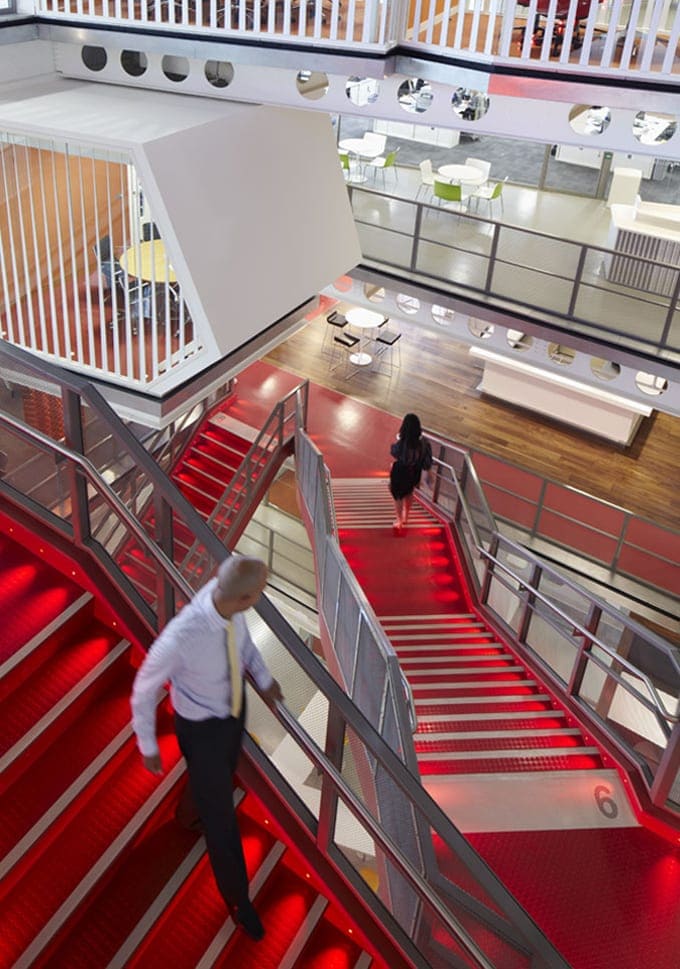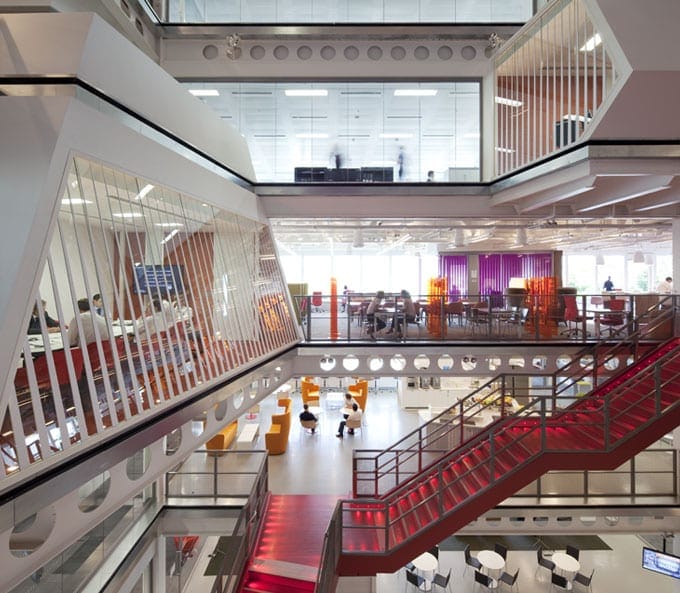 Images courtesy of The Cool Hunter