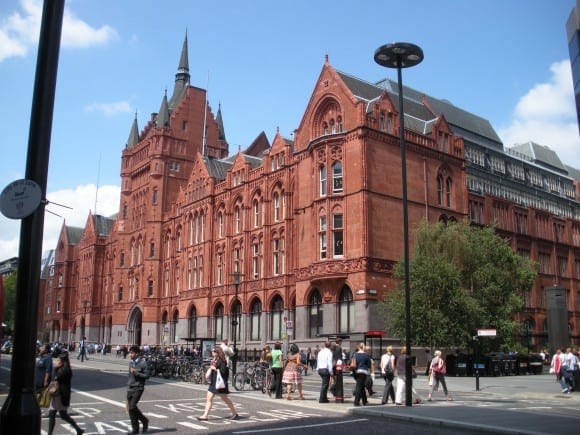 Skype puts Pruprims Waterhouse Square London under offer in London Offce Relocation
Skype, the Microsoft owned communication company, is set for a London office relocation after putting  60,000 sq/ft of office space under offer  at Waterhouse Square London in "midtown" near Chancery Lane Tube in Holborn.
Waterhouse Square is Prupim's gothic, red brick, landmark in the heart of central London. Waterhouse Square's dramatic arches and tranquil squares make it one of London's most distinguished office buildings.
The expansive 30,000 sq/ft floor plates of Waterhouse Square are an ideal size to accommodate a number of companies over one or more floors without division. Skype is set to take two floors and is likely to be joined by Public Relations firm Weber Shandwick. They will join law firm Wragge and Co who is already resident in the building. It is rumoured that Skype will pay in the region of £45 sq/ft on a ten-year lease and Weber Shandwick slightly less, leaving a further two floors left in the building for a new tenant.
Saatchi & Saatchi were once set to take over 150,000 sq/ft of space in the building before its current landlords prevented it leaving its Charlotte Street offices. Pruprim, part of Prudential has over £16 billion of assets under management in 740 properties with approximately 3,500 property occupiers. They own a number of impressive landmark  buildings throughout the country. CBRE and DTZ are joint letting agents on Waterhouse Square.